Relax. Rejuvenate. Refresh.
Look and feel the best you possibly can.
We offer a wide range of non-surgical, non-invasive
aesthetic treatment sranging from fat reduction to wrinkle reduction.
Welcome to Aztec Tan & Spa
Aztec Tan & Spa is San Diego's premier wellness spa and tanning salon. Centrally located just minutes from SDSU, Aztec Tan & Spa has been the College Area's favorite tanning salon since 1993.
Our mission is to create an atmosphere of personal attention and excellence. Aztec Tan & Spa will be your destination for relaxation and results!
Voted 2016 "Best Tanning Salon" by the La Mesa Courier
Under new ownership since 2009, Aztec Tan & Spa has evolved to offer relaxing and rejuvenating spa services in addition to tanning options. We specialize in infrared body wraps, teeth whitening, ionic foot detox and other whole body health and wellness treatments.


We also feature clean, state-of-the-art beds, as well as organic sunless tanning. Whether your goal is cellulite reduction, body cleansing and toxin removal, or simply a natural-looking glow, Aztec Tan & Spa can help you look and feel your best!.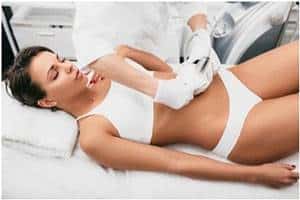 Radio frequency
Radio Frequency skin tightening technology targets the visible effects of aging such as wrinkles, sagging...
Infrared Body Wrap
The Formostar Infrared Body Wrap is a noninvasive weight control, inch loss, pain management, detoxification...
Contour Laser Lipo Treatment
Contour Lipo Laser Treatment is the latest in non-invasive fat reduction technology, 100x more powerful than...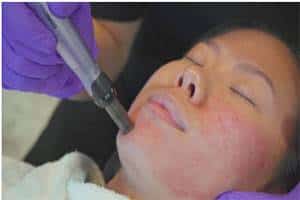 Microneedling
Microneedling uses tiny needles on a handheld device that makes controlled micro-channels (tiny holes)...
Hifu Skin Tightening
HIFU (High Intensity Focused Ultrasound) uses ultrasound waves to create a wound at a dermal level without...
Vacuum Therapy
This treatment is a non-invasive massaging technique which helps utilizes your body's own natural shape...
Ergoline 600 Classic Turbo
With turbo power lamps, 4 ultra-performance facial tanners, and integrated shoulder tanner, the Ergoline600 raises...
Cyclone Sun Capsule
The Sun Capsule Super Cyclone is often referred to as the miracle of the tanning industry due to its ability to deliver...
EMS Sculpt
EMS Sculpt is non-invasive, has no downtime and can provide results from your first 30 minute session...
To make an appointment, Please caal Us. We would love to pamper you!